8(a) Streamlined Technology Acquisition Resources for Services (STARS) III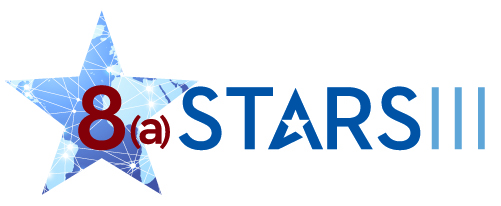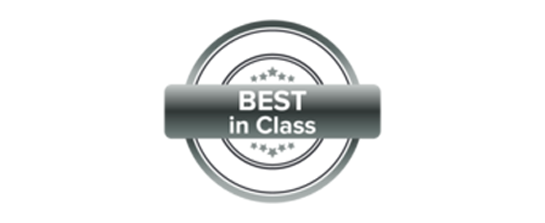 CleMetric's STARS III Master Contract
Master Contract Number: 47QTCB22D0085

DUNS Number: 079125856

CAGE Code: 6Z3Z0

SAM Unique Entity ID : YABZMLGG5353
Contract Ordering P

eriod goes through July 1, 2026, until option is/if exercised

Task Order Performance can go 5 years beyond the Contract ordering end date

Program Manager:  Gergens Polynice email: stars3@clemetric.com

STARS III email address: S3@gsa.gov
8(a) STARS III Overview
CleMetric wins GSA's 8(a) STARS III contract with a ceiling of $50B and an ordering period through July 1, 2026, with one three-year option. This Best-in-Class Government-Wide Acquisition Contract (GWAC) is a Multiple Award, Indefinite Delivery, Indefinite Quantity (MAIDIQ) contract to provide government agencies with an efficient and effective channel to procure innovative IT services-based solutions that support their mission needs.
Key Features of 8(a) STARS III:
Contract Ceiling: $50 billion GWAC

Limited protest-ability on orders up to $10M

and Sole-Source up to $4.5 million
Task Order Types: Fixed price, time and materials, labor-hour, or a hybrid blend
Expands capabilities for emerging technologies
Supports both outside of the continental United States (OCONUS) and CONUS requirements
Offers expert guidance from the GSA team, including free scope review services and market research
Pre-competed, easy-to-use contract with streamlined ordering procedures based on FAR 16.505
Advantages of 8(a) STARS III:
Rapid Awards:  Saves time and money by reducing procurement lead time (Sole Source Procurement - SBA has 5 working days
Access to a proven 8(a) small business with demonstrated experience in IT, emerging technology, or performance in an OCONUS location
Enables federal clients to earn small-disadvantaged business (SDB) credit
Allows for long-term planning of large-scale program requirements
A low user access fee (0.75 percent) built into contractor's ceiling prices
Scope of Work
CleMetric brings expertise to help formulate digital transformation strategy with cloud computing, Artificial intelligence (AI), Machine Learning (ML), Internet of Things (IoT), visual discovery, data management, data governance, and cloud computing that enable more efficient automation and more advanced data-driven decisions. The following areas provide general indications of the types of IT services that fall within scope of STARS III and may be provided to meet an agency's particular mission needs.
Data Management - development, execution, and supervision of plans, policies, programs, and practices that control, protect, deliver, and enhance the value of data and information assets.
Information and Communications Technology - technology used to manage telecommunications, broadcast media, intelligent building management systems, audiovisual processing and transmission systems, and network-based control and monitoring functions.
IT Operations and Maintenance - operation and management of technology infrastructure.
IT Security / Cyber Security & IT Workforce Augmentation - technologies, processes and practices designed to protect networks, computers, programs and data from attack, damage or unauthorized access.
Software Development - developing software through successive phases in an orderly way.
Systems Design - planning and designing of computer systems that integrate computer hardware, software, and communication technologies.
Sub-Area Emerging Technology-Focused IT Services
This scope sub-area provides for emerging technology (ET) innovation to securely accelerate transformation and advance mission outcomes. A task order requirement can fit in this sub-area if it includes the following state-of-the-art information technologies and their use in solutions to improve and/or transform business processes and enhance mission delivery.
Artificial Intelligence - Machine Learning, Deep Learning/Neural Networks, Natural Language Generation.
Autonomic Computing.
Blockchain and/or Distributed Ledger
Quantum Computing.
Robotic Process Automation.
Technological Convergence.
Virtual Reality -  Augmented Reality, Extended Reality, Mixed Reality.
Additional Information from GSA:
For additional information on the 8(a) STARS III GWAC, visit the GSA website at www.gsa.gov/stars3.
The 8(a) STARS III Ordering Guide defines roles and responsibilities for the ordering process.
The 8(a) STARS III Brochure provides a summary of the benefits, features, and links to resources and tools.
Email
administration@clemetric.com
Address
University Research Park
505 S. Rosa Rd, Suite 119
Madison, WI 53719
Healthcare Data Analytics
Real-time patient situational awareness to enhance decision-making.