CleMetric is 8(a) certified by the US Small Business Administration (SBA). As an 8(a) participant, we can receive sole-source contracts up to $4.5 million. Our status facilitates non-protestable awards in as short as 5 business days. Sole-Source directly to CleMetric by contacting us by email at administration@clemetric.com.
8(a) Sole-Source Procurement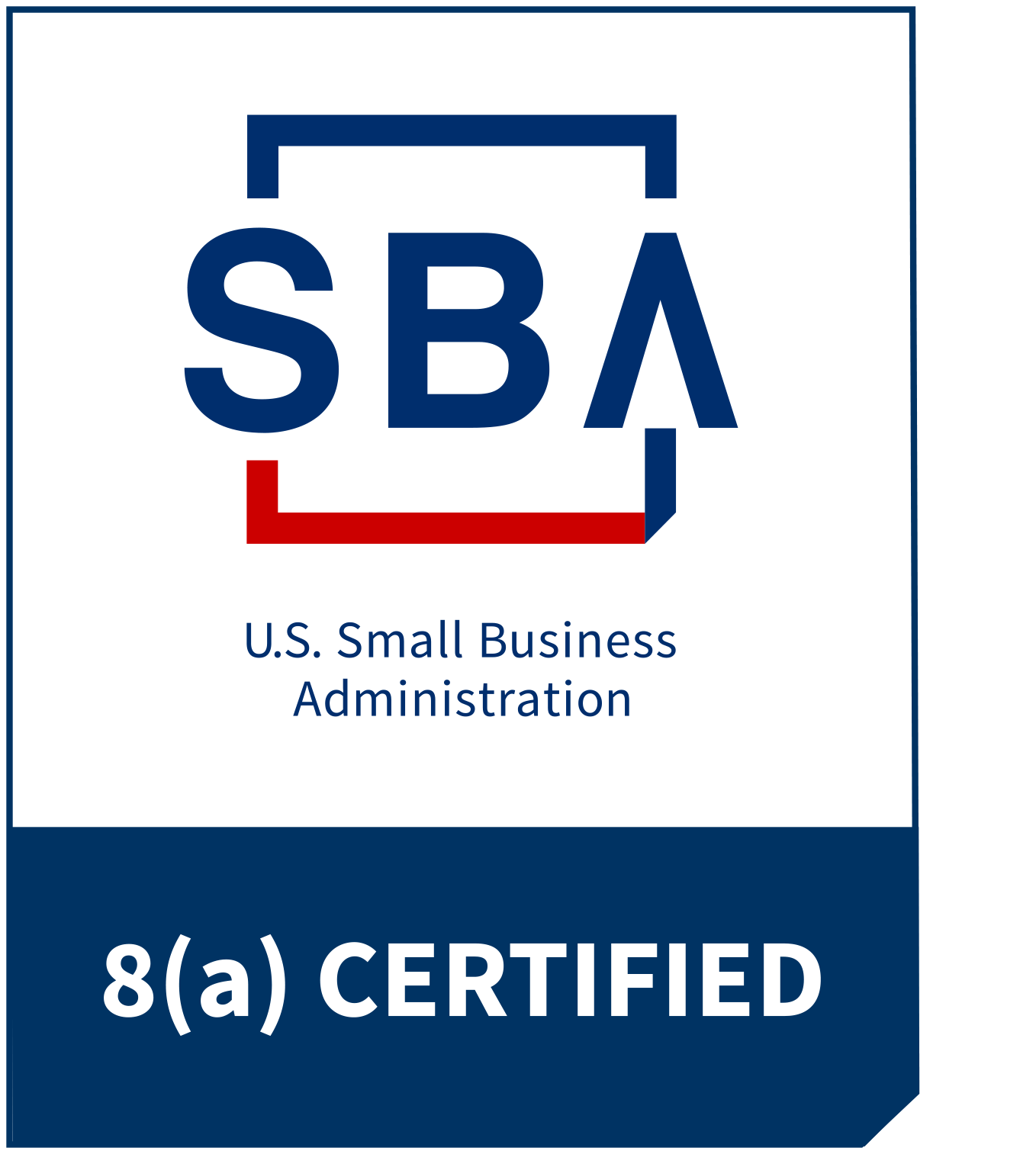 CleMetric's Sole-Source Information
DUNS Number: 079125856
CAGE Code: 6Z3Z0
SAM Unique Entity ID : YABZMLGG5353
Available for all federal agencies
Contract amount up to $4.5 million
Contact: Gergens Polynice email: administration@clemetric.com.
Features and Benefits
By employing the 8(a)-contracting method, government contracting officers can readily access the skills and expertise of CleMetric with:
Shortened and Simplified Acquisition: Provides agencies with a shortened and simplified acquisition procedure in order to increase accessibility to services
Streamlined Acquisition Process: Negotiations occur only between the purchasing agency, the SBA, and the certified 8(a) vendor
Reduced Decision Cycle: Time required to process and award the contract is typically 5 to10 business days
Lowered Administrative Costs: Due to the ease of procurement, related administrative costs are significantly lower
Prices Provide Best Value: Purchasing agency negotiates with the firm directly to obtain best value
Small Business Credits: Agencies can receive small business credits for every sole-source 8(a) contract that they award


8(a) Sole-Source in 6 Steps
With the SBA 8(a) Sole Sole vehicle, government agencies can engage in direct buy contract with CleMetric. Contracting Officers can follow the following 6 steps to procure software and services from CleMetric.
Identify and Gather Requirements

The Government Program Manager or interested party identifies and gather the requirements, develops a statement of work (SOW), prepares an estimate, and obtains the necessary funding.

Make the decision to sole-source

Data2iQ is equipped with automatic AI recipes in a box for solving a wide variety of use-cases. In addition to automatic machine learning to find and tune the right ensemble of models, the Data2iQ distributed architecture is capable of running thousands of iterations that drive utilization to achieve best performance.

SBA Worksheet

The agency contracting officer prepares an "Offer Letter" to CleMetric and submits to the Milwaukee SBA Office by email: Wisconsin8aoffer@sba.gov. Address is: Milwaukee SBA District Office, 310 West Wisconsin Ave. Suite 580, Milwaukee, WI 53203. Phone: 414-297-1455; Fax: 414-297-1377.

Letter Review & Acceptance

SBA reviews and processes the Offer Letter and returns it to the agency's Contracting Officer who submits the Statement of Work and Request for Proposal or Quotation to CleMetric.

Contract Negotiations & Scope Definition

CleMetric submits the proposal to the agency for evaluation and negotiation.

Contract Award

The contract is awarded to CleMetric.
Email
administration@clemetric.com
Address
University Research Park
505 S. Rosa Rd, Suite 119
Madison, WI 53719
Healthcare Data Analytics
Real-time patient situational awareness to enhance decision-making.